Mexican Drama Continues! Bethenny Frankel's Husband Admits He's 'Resentful' Of Her Success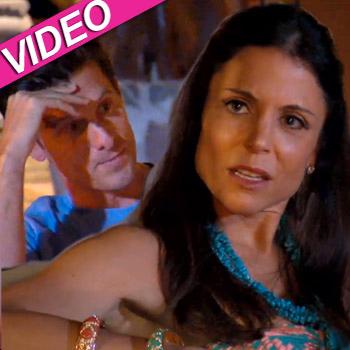 Bethenny Frankel's husband Jason Hoppy has finally admitted that he has grown resentful of her success.
The 41-year-old reality star turned business mogul has, in a few short years, built a successful empire and landed on the cover of Forbes magazine.
Bethenny has an estimated net worth of over $25 million from her Skinnygirl enterprises, books and reality show.
But the couple, who tied the knot in March 2010, have not been getting on for a while and are often seen bickering leading to speculation that their marriage may not last the test of time.
Article continues below advertisement
The upcoming episode of Bethenny Ever After shows the couple taking their daughter Bryn and her employees to Mexico for a relaxing vacation to celebrate Bethenny's birthday.
But true to form, they got into several fights and next week's installment is a continuation of the drama where Hoppy makes some startling revelations.
"I'm 40-years-old and I'm frustrated that I haven't found 'it,'" Hoppy said of his lackluster career. "I don't feel threatened by what you're doing."
However, Bethenny then interjected and told him that "you're starting to resent me a little bit, you are."
"You're right. There has been a little resentment," Hoppy conceded. "I'm trying to be happy but I feel like I'm being judged for the fact that I didn't make it.
Bethenny added that she didn't feel she was "totally responsible for that feeling."
The Mexican drama continues on Bethenney Ever After this Monday on Bravo.