Beastie Boys' Adam Yauch Dead At 47 After Battling Cancer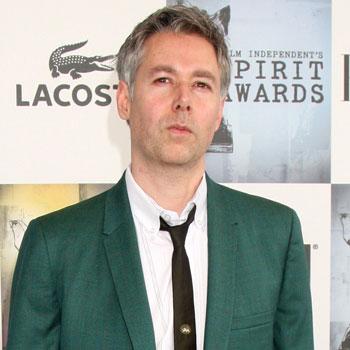 Beastie Boy Adam Yauch has died at the age of 47 after a two and a half year battle with cancer, RadarOnline.com is reporting.
The legendary rapper -- known to his legions of fans as "MCA" -- was diagnosed with a cancerous tumor in his left salivary gland in July 2009.
He was one of the talents responsible for seminal hits like No Sleep Till Brooklyn, Body Movin', Fight for Your Right and Intergalactic.
Article continues below advertisement
Last month he was too sick to appear with his bandmates during their induction into the Rock and Roll Hall of Fame.
"So this is crazy," he said in a video statement at the time on the band's official web site. "I have some pretty heavy news ... I actually have a form of cancer."
Yauch co-founded the group with friends Michael "Mike D" Diamond and Adam "Ad Rock" Horovitz in 1979 as a punk band, before moving into rap in the mid-80s.
Yauch was born an only child in Brooklyn, New York, the son of Frances and Noel Yauch, a painter and architect. His father was Catholic and his mother was Jewish.
Throughout high school, he taught himself to play the bass guitar, and formed the Beastie Boys. They played their first show, then still a hardcore punk band in the vein of Reagan Youth, on his 17th birthday, while still attending Edward R. Murrow High School in the Midwood neighborhood of Brooklyn.
Article continues below advertisement
Yauch attended Bard College for two years before dropping out. Two years later, at the age of 22, the Beastie Boys, now performing as a hip-hop trio, released their first album Licensed to Ill on Def Jam Records.
Yauch is survived by a wife and daughter.
RELATED STORIES:
Autopsy Slated For Junior Seau; Mother Pleads, 'Take Me, Leave My Son'
Former NFL Star Junior Seau Found Dead, Police Suspect Shooting Suicide