Anna Faris & Chris Pratt Expecting First Baby!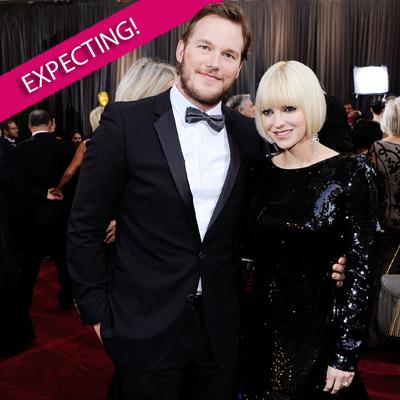 Anna Faris and Chris Pratt will soon be hearing the pitter-patter of little feet.
The Scary Movie stunner, 35, and Parks and Recreation star, 32, are expecting their first child after tying the knot nearly three years ago.
"Chris wants a big family," Anna, who was married to Ben Indra from 2004-2007, told PEOPLE, adding goals like that can be "so hard in this industry."
Chris, who met Anna shooting 2011's Take Me Home Tonight, told May's GQ he lucked into a union with his better half.
Article continues below advertisement
"I married way out of my pay grade. I have no idea how that happened. She's so goddamn funny and so good -- she is a legit comedy powerhouse," he said. "But I'm not going to question it too much. I don't know what it is, man. I guess chicks dig love handles or something."
Fun fact: Both Anna and Chris are bug collectors, and merged their collections after they tied the knot.
Anna next appears in Sacha Baron Cohen's The Dictator, which hits theaters on May 16.