Glee Star Amber Riley Collapses On Red Carpet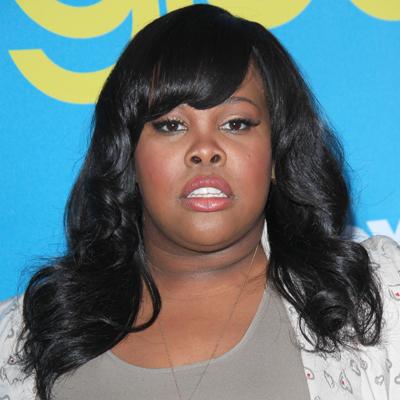 Glee star Amber Riley fainted and collapsed on the red carpet at an event in Los Angeles on Tuesday night.
The actress -- who plays soulful Mercedes -- was the midst of doing interviews with numerous media outlets at the TV Academy of Arts and Sciences prior to a panel discussion about the show when she hit the floor.
Soon after the event ended, Amber took to her Twitter account to let fans know that she's OK. "Hey guys, I'm okay :) I got a little dizzy from all the photog flashes!" she wrote. "You'd think I's be used to it by now, still a red carpet amateur I guess. Gonna get checked out but I feel fine. Thank you for all the concern and well wishes."
Article continues below advertisement
Riley added, "I'd also like to thank the photographers for being so professional and not taking photos of me on the ground. I truly truly appreciate it. Could have been super embarrassing."
After walking the carpet, the Glee cast -- including Riley -- took part in a panel discussion held in front of Emmy voters.
RELATED STORIES:
Gotye Slams Glee Version Of 'Somebody That I Used To Know'