Against Me! Singer Tom Gabel To Undergo Sex Change To Become A Woman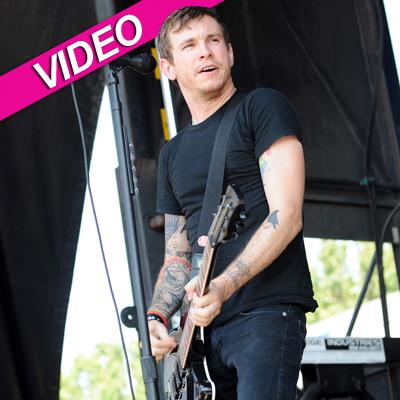 Tom Gabel, the lead singer of rock band Against Me!, has come out as a transgendered person, and says he's primed to undergo changes that would have him living life as a woman named Laura Jane Grace.
Gabel says he's not attracted to men, but has gender dysphoria, meaning he's uncomfortable living life as a man. The first step of the process, he says, will be to get on a regimen of hormones and electrolysis treatments.
Article continues below advertisement
"I'm going to have embarrassing moments and that won't be fun," the singer told Rolling Stone, who broke the news. "But that's part of what talking to you is about … is hoping people will understand, and hoping they'll be fairly kind."
Gabel says he'll stay with his wife, Heather.
"For me, the most terrifying thing about this was how she would accept the news, but she's been super-amazing and understanding."
The new issue of Rolling Stone hits newsstands Friday.