Ellen, Neil Patrick Harris Among Celebs Angry At North Carolina Gay Marriage Ban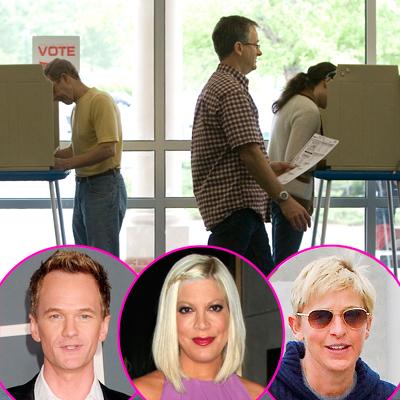 A number of celebrities took to Twitter late Tuesday upset with the 61 percent of North Carolina voters who approved a constitutional amendment strictly defining marriage as between a man and a woman, essentially crippling future attempts to legalize same sex unions in the state.
Among them: Neil Patrick Harris: "North Carolina passed Amendment One. Unbelievable."
Ellen DeGeneres: "Getting married was one of the greatest things I have ever done. I hope everyone in North Carolina gets the same opportunity someday."
Article continues below advertisement
Tori Spelling: "Sad to hear that Amendment 1 passed in North Carolina. Love is love! Period the end! #MarriageEquality"
Harold and Kumar star Kal Penn re-tweeted a series of thoughts related to the move, including: Gay people of North Carolina: have extra sex tonight as an act of protest. Go crazy. Leave the windows open; and we're Americans! we are smart enough to walk and chew gum at the same time.