Exclusive
More Drama For Taylor Armstrong! Russell's Friend Planning To Write Tell-All Book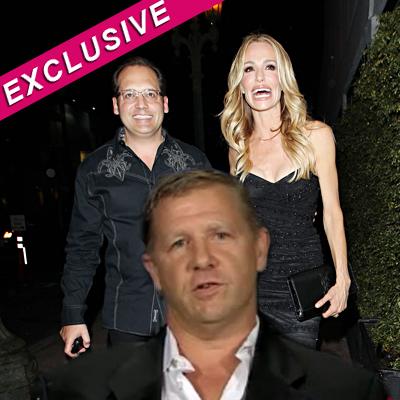 Article continues below advertisement
"Russell's childhood friend, Randy Edwards, is planning on writing a revealing look into Taylor and Russell's marriage. There is just one problem with Randy's book proposal though, he has only met Taylor once or twice and wasn't a factor in Russell's life in the last few years," a source close to the situation tells RadarOnline.com. "Randy lives in Texas and never came to Beverly Hills to visit the couple.
Russell felt sorry for him and sent him money over the years because he was having financial problems. Taylor feels that Randy is just attempting to cash in on Russell's tragedy. It's just blood money and no publisher has expressed any interest in the book so far. Randy has publicly bashed Taylor and she just can't understand why he is doing this when she doesn't even know him."
It's been a rocky road for the Bravo star since Russell committed suicide last summer because of financial woes. Taylor's new memoir Hiding From Reality details the violent beatings she endured from Russell, claims she was called names in front of her daughter and that he secretly spied on her during their marriage.
MORE ON:
Russell Armstrong
Article continues below advertisement