Scarlett Johansson On 'Sick' Nude Photo Scandal: 'These People Have All Seen My….'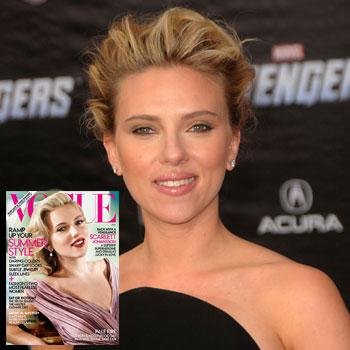 Article continues below advertisement
"It was others. I don't want to be a victim and say, 'Oh, well' and just hide my head in shame. Somebody stole something from me. . . . It's sick. I don't want people like that to slide," she says.
But the actress had to make the best out of the situation, and put her insecurities aside.
"When all those photos came out, of course I go out to dinner and think, 'Goddamn it, these people have all seen my. . . .'"
Johansson's voice trails off. "That's terrible. You know what I mean? You can't not think that. Even if they haven't, you're paranoid."
"I don't want pity," she says, explaining that she dealt with it by "tuning it all out," which inevitably made her stronger in the end.
"I have to say I'm way happier because of it," she says. "It's nice. It allows me, I think, to be more creative. It's nice not to be so self-aware."
Article continues below advertisement