Exclusive
Octo-Mom Was Set Up! Stylist Sold Photos First, Then Called Cops!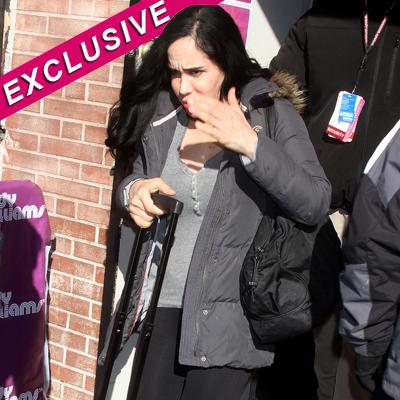 The public was shocked when disturbing photos of Nadya "Octo-Mom" Suleman's squalid living conditions surfaced earlier this week, but RadarOnline.com has exclusively learned some equally shocking news about how they came to be.
Octo-Mom's hairstylist, Stephanie, was identified as the whistleblower who sold the photographs to the media and alerted the authorities to the conditions in which the 14 children were living, prompting Orange County's Children and Family Services to visit Octo-Mom's house, but an insider said it was all for money.
Article continues below advertisement
"Stephanie cashed in on the entire scenario," the source told RadarOnline.com. "She called the media and made a deal with them before she even went to the police!"
According to the source, Stephanie was paid a hefty 5-figure sum for the photographs she took with her cell phone inside Octo-Mom's home.
"She cut a really good deal and was in constant contact with the outlet that bought her stuff for the whole 48 hours leading up to the release of the story," the source said.
"Nadya should have been more aware, but Stephanie got her. She insisted on going over to that house to do Nadya's hair probably knowing that she'd be able to get a storyfrom it."
While there is nothing illegal about Stephanie contacting a media outlet before alerting the police, the source believes it proves selfish motives.
"If Stephanie were really that concerned about those children and their well-being, I think she would have rushed to the authorities," the source said.