Trial Of Killer In Norway's Deadliest Massacre Begins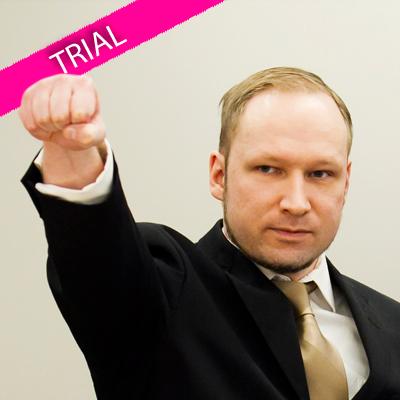 Anders Behring Breivik pleaded not guilty to terrorism and murder charges linked to the July 22, 2011 attack that left 77 people dead, as his trial began in Oslo, Norway on Monday.
Breivik, clad in a dark suit, raised his fist as he entered the courtroom, presumably in support of his stance.
"I don't recognize Norwegian courts because you get your mandate from the Norwegian political parties who support multiculturalism," Breivik, 33, told the court. "I admit to the acts, but not criminal guilt."
Article continues below advertisement
Breivik, a right-wing fanatic, said that the killings -- 60 of which occurred at a youth camp on Norway's Utoya island -- were necessary to prevent Muslims from overtaking Norway, saying the country's liberal politicians and lax immigration policies essentially left him with no choice but to perpetrate the massacre.
To provide background on Breivik's extreme politics, prosecutors showed an anti-Muslim YouTube video he'd made prior to the attacks.