A Real Tearjerker! New Jersey Housewife Melissa Gorga Pens Romantic Song For Husband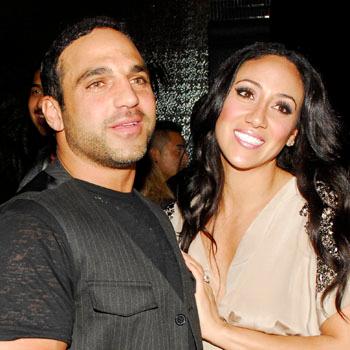 They say the way to a man's heart is through his stomach.
But Real Housewives of New Jersey star Melissa Gorga has found another route and written a romantic ballad for her husband Joe.
The wannabe pop star has been married to Teresa Giudice's brother for seven years and they have three children.
"What I've been trying to sit you here for this nice dinner for is because this life that I'm living right now is like a dream come true," Melissa gushed in an episode of Housewives, airing Sunday.
Article continues below advertisement
"And I'm just happy so what I did is took all of these things that I'm feeling and I made a song for you. I made a ballad."
"And it's called How Many Times, Dear Joe. And I'm going to play it right now."
As the tune played the couple looked doe-eyed at each other and Joe got emotional as Melissa wiped away his tears.
"I got these goosebumps. I had these feelings that I can't explain. She has proven to me that she loves me, and adores me and loves our life together," Joe said. "That's why I know she is an amazing woman that I'm going to spend the rest of my life with.