Lindsay Lohan And Her Trout Lips Take On D.C.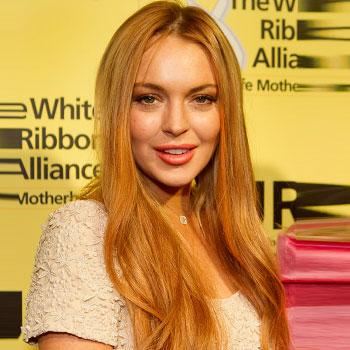 After a late start out of Los Angeles Friday, Lindsay Lohan -- and her amazingly pumped up lips -- are front and center in Washington, D.C. Saturday.
LiLo is in the nation's capitol for the annual White House Correspondents' Dinner where she'll be a guest at the Fox News table.
The invitation from Fox anchor Greta Van Susteren came despite a recent ABC interview with a celebrity reporter who said he did drugs with Lohan.
Article continues below advertisement
In advance of the big bash, where President Barack Obama is the guest of honor, Lohan turned up for the Correspondents' Garden Brunch late Saturday morning.
Linds, who will be portraying Elizabeth Taylor in an upcoming TV movie, showed up in a demure (for her) ecru dress, but her red hair and huge red lips had everyone's attention on the red carpet.
RELATED STORIES:
Lindsay Lohan Looking Forward To A Drama & Criminal Free Future