Lauren Conrad Swaps Hollywood For Beverly Hills With New Condo: Take A Peek Inside!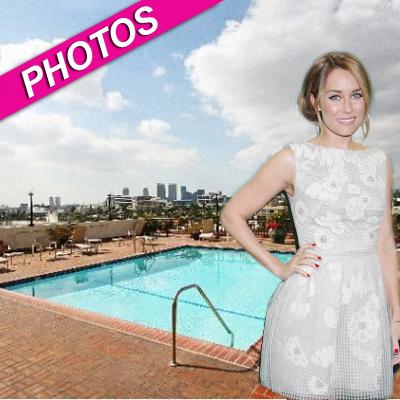 The Hills star Lauren Conrad is heading for the hills, Beverly Hills no less!
After living in Hollywood for the past few years, where she let former co-star and gal pal Audrina Patridge crash in her cottage, Lauren has moved west and splashed out $1,350,000 for a 3-bedroom, 4-bathroom 3,233 square-foot condo, reported Trulia Luxe Living.
With a dramatic two-story living room, and a reverse floor plan so the bedrooms are downstairs and the family room is upstairs, the spectacular penthouse will no doubt be decorated to match Lauren's distinct sense of style as opposed to the old-fashioned gold and floral décor that it currently displays.
Article continues below advertisement