Kanye West & Kim Kardashian Are Dating – But It's Been Going On Longer Than They're Admitting To!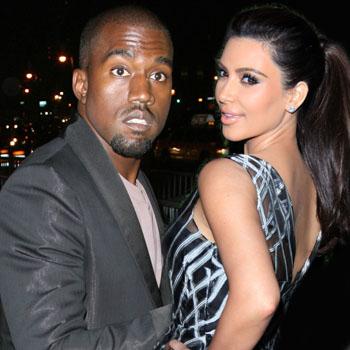 With plenty of buzz surrounding Kanye West's controversial new single Theraflu -- including lyrics about how he "fell in love with Kim" Kardashian -- it's no news to RadarOnline.com, as we reported in January about the ongoing A-list hook-up, straight from the mouth of Kanye's ex Amber Rose in her exclusive chat with Star magazine.
"They were both cheating," Amber told Star exclusively in January, saying Kanye and Kim hooked up while they were both in high-profile relationships: Kanye with her, Kim with NFL hunk Reggie Bush.
Article continues below advertisement
"They were both cheating on me and Reggie with each other," Amber told Star.
In the new single, the brazen stage-crasher Kanye raps about how many have been lusting after Amber following their break-up; and how he and Kim had a torrid affair going on, apparently as she was dating ex-husband-to-be Kris Humphries.
He sings: "The whole industry wanna f**k ya old chick/ Only n***a I got respect for is Wiz/ And I'll admit I fell in love with Kim/ Around the same time she had fell in love with him."
In another verse obviously aimed at Humphries, the New Jersey Net -- the hoops team which his colleague Jay-Z is a part-owner of -- Kanye rapped, "Lucky I ain't have Jay drop him from the team."
Last month, Kim artfully danced around the Kanye rumors with vague non-answers when asked by Ryan Seacrest on his syndicated radio show.
"I'm really not dating right now at all, I'm really just focusing on work," Kim told Seacrest. "I know I always say this, but I'm trying to just get through my situation and just have fun."