Kardashian Sisters Facing Anti-Fur Protest At DASH Store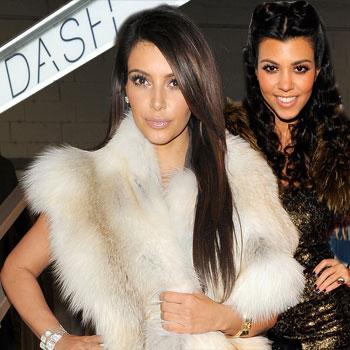 One the eve of opening their second DASH boutique in the Los Angeles area, the Kardashian sisters are going to be hit Monday by an anti-fur campaign at their flagship store in Calabasas.
Models and animal rights activists Joanna Krupa and Katie Cleary, backed by social activism site Care 2, plan to present the reality stars turned fashion moguls with a petition signed by 140,000 people demanding that they stop selling furs in their stores and online.
Article continues below advertisement
"One of the most influential families in the entertainment industry that could help give animals a voice on a large scale are the Kardashians," Krupa said in a statement to RadarOnline.com. "As a fashion-forward family with their clothing line in stores all over the US, they have the power to influence millions of people around the world."
As RadarOnline.com previously reported, Kim was flour-bombed by a woman believed to be an animal rights activist at an event last month.