Jennifer Aniston Gushes About Justin Theroux 'He's A Protector, For Sure'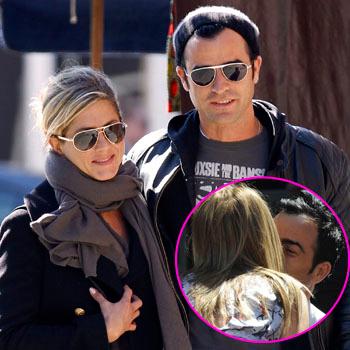 Article continues below advertisement
It didn't hurt that Jen also had to strip off for topless scenes although she found them a bit scary to do.
"There are always nerves when you shoot a scene like that," she reveals. "But the adrenaline takes you through it and then you have the girls come in and cover you up immediately.
"I got very comfortable with seeing nude people, pretty much immediately. It was bizarre to know that these were actually nudists – because there's a nudist colony in Clarkesville – and how comfortable they are being nude."
Although Wanderlust bombed at the box office, it appears that the couple's romance is still going strong as they are currently renovating their new $21 million Bel Air love nest.
Jennifer and Justin tried out living in New York but found they could not enjoy as much privacy as in LA – and certainly not as much as when they filmed their movie in Georgia.
"All of a sudden I began decompressing," she reveals. "It's weird, but it felt like living a normal life; almost like having your anonymity back," she says about her time in the south.
Article continues below advertisement
"Nobody bothered us and we were protected as a group. There was no paparazzi and no secret, tricky little cell phone pictures being taken. I realized how paranoid and guarded and not trusting – walled-in – I had become.
"Not consciously so, but just this armor that I kind of have, protective armor. It's not for my friends or family, but for being outside in the world, always on guard."
RELATED STORIES: