Jennifer Aniston And Justin Theroux Survive Their Box Office Bomb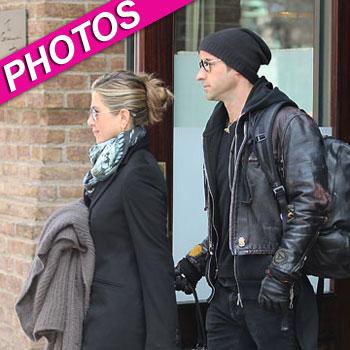 Jennifer Aniston and Justin Theroux have lived through the bomb that was Wanderlust.
The attractive lovebirds were snapped leaving their hotel in New York City together on Saturday looking as though they hadn't a care in the world.
Both wearing black and hiding behind sunglasses the couple checked out of the plush Greenwich Hotel with a cart full of luggage and shopping bags.
Jennifer and Justin had known each other casually for years before working together, but clicked on the set and started dating as soon as production wrapped.
Article continues below advertisement