Exclusive
Jaleel White's Baby Mamma Trying To Change Custody Agreement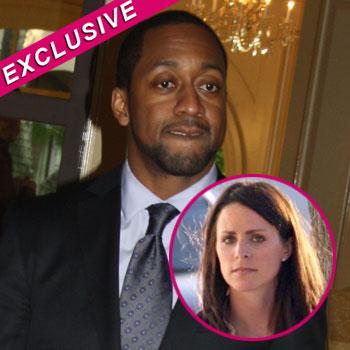 Jaleel White and his baby mama share custody of their two-year-old child, but RadarOnline.com has exclusively learned that a custody battle between the former couple is underway.
According to Jaleel's ex, Bridget Hardy, she has purchased a new home in nearby Corona, Calif. and in order to move there with her daughter, a change to the custody agreement must be made — a change that Jaleel is fighting, and may land the two in court.
Article continues below advertisement
"He's going to fight me. He's not agreeing to have me move to Corona," Bridget exclusively told RadarOnline.com.
"He won't do mediation with me so we have to go to court."
The Dancing with the Stars contestant currently resides in Los Angeles and splits 50/50 custody of their daughter with Bridget, but with the move she's suggesting a modified version of their current agreement.
"I'm not trying to take her away from him. I am totally agreeable to give him three weekends a month and even split holidays," she says.
However, Jaleel's argument is their daughter Samaya's education.
"He wants our daughter to go to school near him, but he doesn't even go to school functions and he doesn't pick her up from school," Bridget said.
"I feel it's a control issue for him. I work from home so I don't have to leave her with a nanny and I can go to PTA meetings."
As RadarOnline.com already reported, Bridget claims Jaleel admitted to physically abusing her while under oath in a deposition that he "made confidential," regarding a domestic abuse report.
MORE ON:
Dancing With the Stars
Article continues below advertisement
Jaleel White Denies Assaulting Baby Mama: 'It's Absolutely Ridiculous'
Jaleel White 'Out Of Line' Berating Dance Partner Kym Johnson