6-Year-Old Girl Disappears In Tucson, Arizona Under Bizarre Circumstances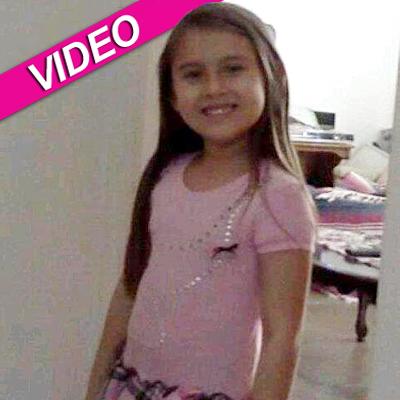 Police Monday continue their search for a 6-year-old Tucson, Arizona first-grader named Isabel Mercedes Celis, who was last seen Friday night in her bedroom.
"She was checked on at about 8 o'clock a.m. Saturday," Tucson Police Department spokeswoman Sgt. Maria Hawke said. "And she was not in her room at that point."
The window in the child's room was open, officials said, but there was no broken glass; the case is being treated as a suspicious lost child or possible abduction.
Article continues below advertisement
Tucson Police Chief Roberto Villasenor said authorities are unsure if anyone actually forced their way inside, adding there were "suspicious circumstances around a possible entry point."
"We have a location where we think that could be a possible location of entry, but there's also questions that we're looking into on that," he said. "The family has been cooperating with us…but we're not ruling out anything of this investigation."
Hawke said police "don't have an actual piece of evidence that points us in one direction or another, so, for example, we don't have a piece of evidence that says she was definitively taken from the residence … or that tells us she left the residence on her own."
Watch the video on RadarOnline.com
Between 150 to 250 people -- including FBI agents, federal marshals and police officers -- are currently investigating the girl's whereabouts, Villasenor said.
Article continues below advertisement
Celis' family, according to the girl's uncle Justin Mastromarino, say they believed the little girl was abducted.
"You don't think anything like that would actually really happen to you," he said. "And all of sudden, you wake up one morning and you're in that scenario. Everything goes through your mind, you're angry, you're upset, you're frustrated, you're confused."
He added his family is "very upset right now … we're just trying to let police do their thing and get as much info as possible."