Exclusive
Charlie Sheen Is 'Holding A Loaded Gun In His Hand' By Still Drinking, Says Dr. Drew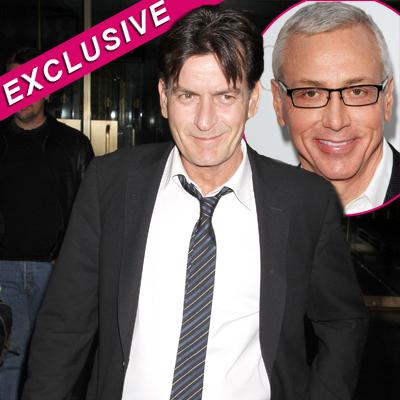 Article continues below advertisement
The former Two and a Half Men star responded, "Well, if you do, I should probably go to that guy! I have different theories about the whole thing, one of them is, park near the VIP exit!"
"These are not the words or the actions of someone that is in recovery," board certified addiction specialist Dr. Pinsky tells RadarOnline.com.
"I truly worry for Charlie because of his extensive history of drug addiction. Under no circumstances should Charlie, or anyone in recovery from prescription drugs, street drugs, etc., consume alcohol, period. There is no grey area on this.
"Yes, Charlie does seem to be doing better now than he was last year, perhaps he is on some psychiatric drugs that are controlling his bi-polar issues and mania, but he is holding a loaded gun in his hand by drinking alcohol," Dr. Pinsky insists.
"My wish for Charlie and anyone else battling an addiction, I wish them to seek the help needed to lead a sober life and someone who is healthy in recovery. At some point, it's extremely likely Charlie will have a full blown relapse if he doesn't take steps to engage with professionals that will help him achieve sobriety. Charlie is immensely talented, and we want him to be healthy and well, period."