Charlie Sheen Has Daddy Duty!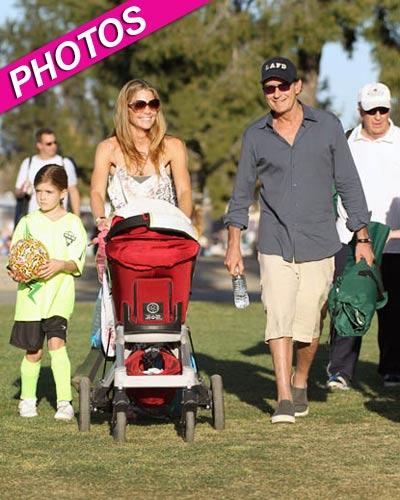 Article continues below advertisement
The once warring couple have put aside all of their problems and couldn't be friendlier to each other, going on vacations and spending true family quality time together.
The 46-year-old actor is getting ready to star in a new TV show titled Anger Management, and he seems happier and healthier than he was just a year ago when his infamous meltdown occurred.
Denise, 40, was smiling as she pushed the stroller with her little baby Eloise Joni after the game with Sam and her other daughter Lola by her side.