Warner Bros. To Charlie Sheen: Quit Using Our Pictures To Plug Your New Show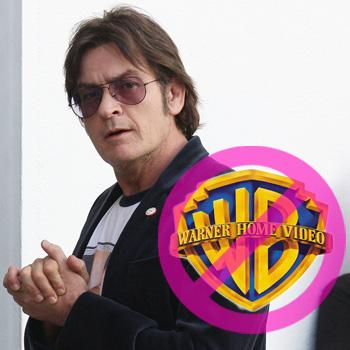 Charlie Sheen's new show is called Anger Management; the mercurial actor might have needed some help opening his mail as of late, as his old pals at Warner Bros. sent him a cease-and-desist letter for using their promotional photos to plug his upcoming FX comedy at a recent trade show. 
Sheen, the FX network and production company Debmar-Mercury received the warning, connected to the exhibition of at least two Warner Bros.-owned pics used last month in January at the Miami NATPE convention, according to The Hollywood Reporter.
Article continues below advertisement
"That you are using Warner's intellectual property for a commercial purpose – namely, to sell another show – is especially egregious," Warner Bros. attorney Katherine Chilton wrote in the letter, which was partially republished by The Hollywood Reporter. "Please immediately cease and desist from using these photographs or any other intellectual property belonging to Warner."
The former Two and a Half Men star, 46, is a year removed from his public battle with Warner Bros. bigwigs — namely, CBS execs and former boss Chuck Lorre -- which led to his firing from TV's top-rated comedy in March. He was replaced by Ashton Kutcher, and according to colleagues, the difference is noticeable on set.