Unbalanced Assets! 10 Celebs With Lopsided Boobs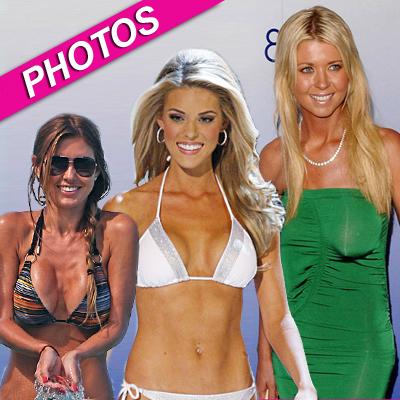 Not every Hollywood star has perfectly balanced boobs – they are just like us when it comes to their asymmetric assets!
From plastic surgery disasters to natural beauties, a bevy of celebrities boast different sized breasts. RadarOnline.com has photos of 10 stars showing off their not-so-balanced boobs in bikinis and on the red carpet.
Tara Reid exposed her enormous implants to the world during her infamous wardrobe malfunction, but even when the American Reunion bad girl has her clothes on, it is evident that they aren't quite the same size.
Article continues below advertisement
Audrina Patridge blasted back at plastic surgery speculation, claiming that her boobs were totally real – but that they were in fact, different sizes! See them in a bikini, and you be the judge.
There is a real difference between the size of Kelly Bensimson's right and left boobs! The smokin' hot Housewife appears to boast a bigger left breast.
And Kendra Wilkinson may have gotten a boob job, but the Girl Next Door still sports different sized boobs.
What other stars have lopsided boobs? Find out by clicking here.