Indecent Exposure! More Celebrity Wardrobe Malfunctions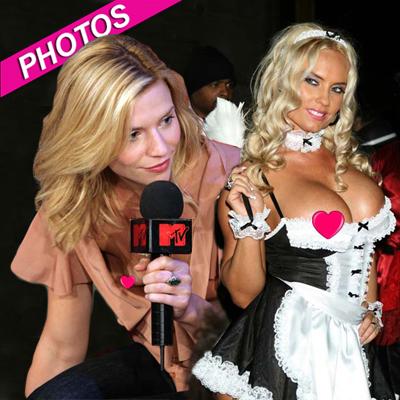 What is worse than a really bad celebrity wardrobe malfunction? When it is caught on camera!
From nip-slips to mooning men, RadarOnline.com has 10 more photos of really awful celebrity wardrobe malfunctions in a special feature!
Talk about a revealing interview! Award winning actress Claire Danes is usually quite conservative, so she probably wasn't too excited when she accidentally exposed her assets in a flimsy top while chatting with MTV.
Article continues below advertisement
Talk about having too much fun in the sun! Jenni JWOWW Farley hit a Jersey Shore amusement one day, and apparently was having such a blast that she didn't realize she had exposed her boob.
Your underwear are Falling Out of your ripped jeans, Boy! Pete Wentz got ripped and exposed his boxers while flashing a peace sign.
Beware of bending over in jeans! When it comes to bums, Jennifer Garner and Russell Brand have both exposed theirs in the most embarrassing way possible.