Exclusive
Congratulations Brandi! Glanville Is Now A Full Time Real Housewife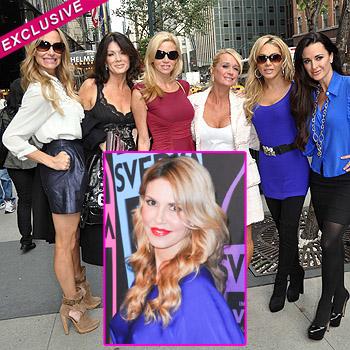 The drama in the 90210 is about to really up the ante!
Real Housewives of Beverly Hills resident bad girl, Brandi Glanville, has been given a promotion by Bravo executives and is now a full time castmember.
Filming began recently for season three of the hit franchise and Glanville, who had a minor role previously, is getting more than her fair share of the camera time.
"Producers love Brandi," a source tells RadarOnline.com. "She's gorgeous, she's funny, outspoken and outrageous, she makes for great TV.
Article continues below advertisement
"They've offered her a full time role and she will be included in the promotional cast photos and will have her own introductory segment at the beginning of the credits. Brandi is absolutely thrilled.
"She's been really popular on the show, even though she was just a minor castmember, and producers decided it was definitely worth giving her more air time.
"You can expect plenty of drama and 'oh no' moments! Brandi really knows how to bring it and she's going to add some real glamour and sparkle to the new season."