Fascinating Look Back At The Voices And Faces Behind The Last Generation Of Slaves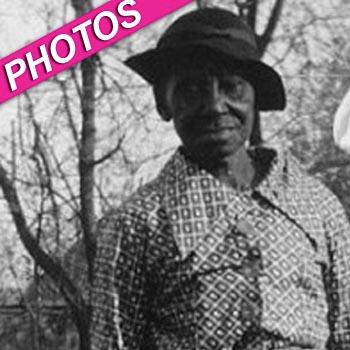 By Debbie Emery - RadarOnline.com Reporter
A collection of first-person narratives is revealing yet more details from a very shameful side of American history, and RadarOnline.com has amazing photos from the era.
Born in Slavery: Slave Narratives from the Federal Writers' Project, 1936-1938 is presented by the Work Progress Administration at the Library of Congress and includes interviews with the oldest surviving American slaves, some of whom were in their 80s and 90s, and one woman who claimed to be 121.
Article continues below advertisement
"We were never allowed to go to town and it was not until after I ran away that I knew that they sold anything but slaves, tobacco, and whiskey," revealed former slave, John W. Fields.
"Our ignorance was the greatest hold the South had on us. We knew we could run away, but what then? An offender guilty of this crime was subjected to very harsh punishment."
The grainy black and white images show the survivors reenacting their daily chores, including washing clothes with a board, farming fields of crops and housework.
Compiled from 17 states, the 2,000 personal accounts and more than 500 photos had to be gathered in the 1930s by out-of-work writers during the Depression years before the last of the generation had died.
President Abraham Lincoln issued the Emancipation Proclamation in 1863, which freed slaves held in the Confederate States, and slavery was prohibited throughout the country by 1865.
RELATED STORIES: