Exclusive
Dancing With The Stars' William Levy Sexual Battery Lawsuit Dismissed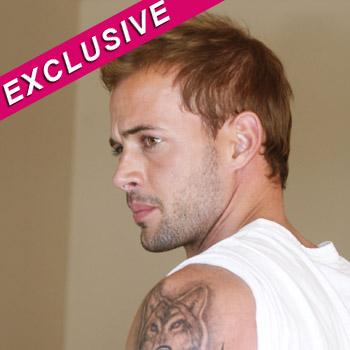 Article continues below advertisement
EXCLUSIVE DOCUMENTS: Lawsuit Filed Against William Levy Dismissed
The lawsuit stated that on July 19, 2010: "Through deception and trickery Levy, with the aid of several members of his entourage, lured Plaintiff back to the Hilton Hotel in Glendale. Plaintiff, who was infatuated with Levy - a rising star of international renown for his work on Spanish language telenovelas - wanted his autograph. During the course of their conversation at a Hilton restaurant, Levy invited Plaintiff to a private room for discussion. Defendant then maneuvered himself so that Plaintiff could not walk in any direction without passing Defendant."
The complaint goes on to state that Levy "forced Plaintiff to perform sex act on him, strangling her in the process. He e****lated in her mouth, on her person, through which he transmitted a sexual disease to plaintiff. Plaintiff was subsequently taken to urgent care at Concentra Medical Center by a friend." The teenager was seeking $2.5 million dollars in damages.
EXCLUSIVE DOCUMENTS: Jennifer Lopez Video Hunk Responds To Battery Lawsuit
Article continues below advertisement
Levy vehemently denied the allegations, and filed a counter-suit against the teen for defamation and extortion. Levy, 31, claims the minor tried to exhort $950,000 from him in exchange for her silence and that local authorities "conducted a complete and thorough investigation of Plaintiff's allegations, including interviewing Levy and witnesses and concluded that there was no probable cause sufficient to proceed in a criminal action against Levy."
Tax Warrant Out For 'DWTS' Contestant Donald Driver