Exclusive
Jennifer Lopez Video Hunk Responds To Sexual Battery Charges: Demands Jury Trial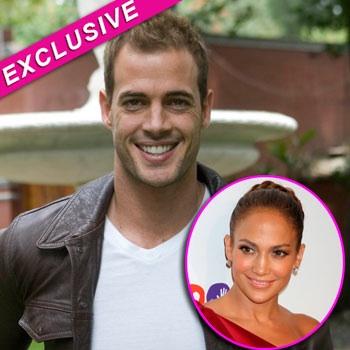 By Amber Goodhand - RadarOnline.com Reporter
The hunky actor that starred in Jennifer Lopez's I'm Into You music video is being sued for sexual battery of a minor, but William Levy claims the encounter was consensual and is demanding a jury trial in the case.
RadarOnline.com has exclusively obtained Levy's response to the lawsuit in which he states the plaintiff, who we are keeping anonymous because she is a minor, "gave consent to any and all alleged acts" and that the alleged victim "willfully, fraudulently, and maliciously deceived Levy into believing that she was a 19-year-old consenting adult."
Article continues below advertisement
EXCLUSIVE DOCUMENTS: Jennifer Lopez Video Hunk Responds To Battery Lawsuit
As we first reported, court documents filed on July 19, 2010 allege: "Through deception and trickery Levy, with the aid of several members of his entourage, lured Plaintiff back to the Hilton Hotel in Glendale. Plaintiff, who was infatuated with Levy - a rising star of international renown for his work on Spanish language telenovelas - wanted his autograph."
The papers went on to say that Levy "forced Plaintiff to perform sex act on him, strangling her in the process. He e****lated in her mouth, on her person, through which he transmitted a sexual disease to plaintiff. Plaintiff was subsequently taken to urgent care at Concentra Medical Center by a friend."
Levy claims in his September 30, 2010, response that the alleged victim "was at no point, whatsoever, physically restrained" and states that her physical and emotional distress was "self-inflicted."
Article continues below advertisement
Levy, 30, claims the minor tried to exhort $950,000 from him in exchange for her silence and that local authorities "conducted a complete and thorough investigation of Plaintiff's allegations, including interviewing Levy and witnesses and concluded that there was no probable cause sufficient to proceed in a criminal action against Levy."
The unnamed minor asked for $2.5 million in damages and Levy countersued for defamation and extortion.