Jennifer Lopez: Prince William & Kate 'Simply Charming!'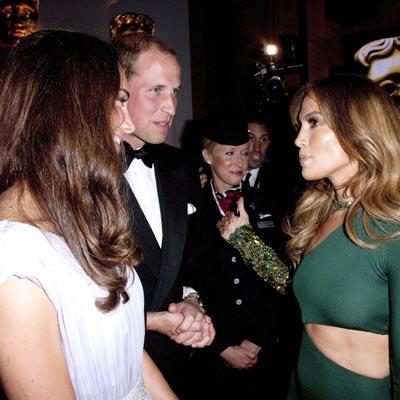 by Radar Staff
Jennifer Lopez's take on Prince William and Kate? "Simply charming."
After meeting up with the "It" couple at a function over the weekend, the On The Floor singer tweeted Monday: "Good Morning Lovers! Had fun with my Mom! The Duke & Duchess were simply charming!"
J.Lo, Tom Hanks, Reese Witherspoon and Nicole Kidman were among the rich and famous who came out to greet the royals at a British Academy of Film and Television Arts dinner held at the 1926 Belasco Theatre in downtown Los Angeles Saturday night.
Article continues below advertisement