Marc Anthony - 'They're Saying I'm Single'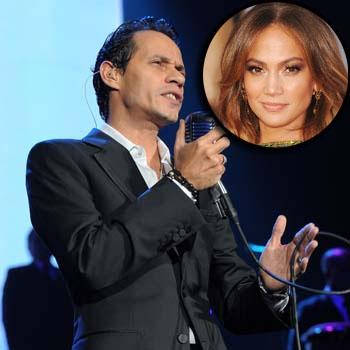 Wasting no time to joke about his newly-estranged marital status, Marc Anthony thrilled his largely female audience in Colombia Saturday night.
"They're saying I'm single," he laughingly told his fans at Simon Bolivar Metropolitan Park in Bogota.
Anthony also blew kisses to the ladies and pointed out one woman in the audience who he called "Mamacita" or "Hot Mama," People reports.
Anthony and Jennifer Lopez stunned fans on Friday when they announced their marriage was over. Anthony had performed in Ecuador Thursday night and is believed to have still been in that South American country when the split statement was released.
Article continues below advertisement