Rihanna's Dad Calls Her 'Fat' And Chris Brown 'A Nice Guy'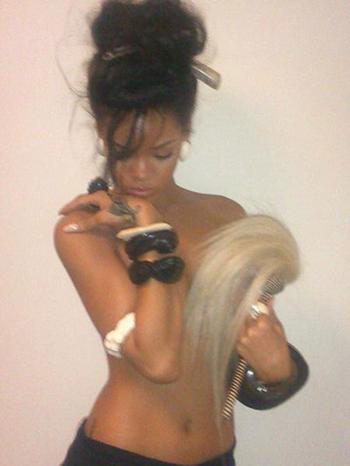 The father-daughter dynamic must be a complicated one for Rihanna, whose dad, Ronald, calls her "fat" while praising the man who ruthlessly beat her as a "nice guy" in a new interview.
"I actually thought she was a little fat last time I saw her," he told the UK's Heat magazine. "When I saw her this time, I thought she was back to her normal size. I used to joke with her, 'Robyn, you're getting too fat!' But I think she's fine, I think she looked excellent, as everyone saw, at the Grammys."
Article continues below advertisement
On Thursday, the You Da One singer continued looking excellent, tweeting a sexy self-shot in which she's almost naked.
"She's dieting, she's working out," said Ronald (a warehouse worker who won't be getting confused with George Clooney or Brad Pitt himself anytime soon).
Ronald might have even raised more eyebrows when asked about RiRi's ex Chris Brown, who beat his daughter to a bruised and bloody pulp three years ago.