You Are What You Eat! How One Mom Won Crusade Against 'Pink Slime'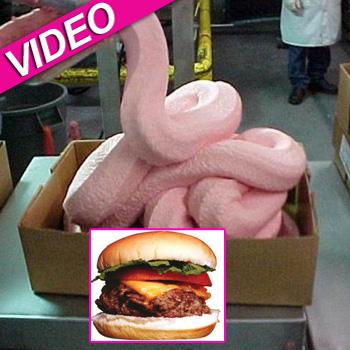 Article continues below advertisement
"When I started my petition my biggest fear was embarrassment because too few people would sign it and I would look kind of silly for even starting it," she said about her petition on Change.org.
"I thought I'll get ten people and it will just fall flat and it would be a dumb thing to do. Basically, I was writing on my blog, The Lunch Tray, about the fact that this is in school foods, there's this new shipment of seven million pounds of it. I just started to get so angry as I wrote my post. As you may have heard, fast food companies like McDonalds, Burger King, Taco Bell, they've taken it out but the government is still feeding it to our kids. I just, I wanted to add something extra to the post I was writing just to convey my anger."
Bettina said she was shocked at the response for her petition. "Before I did it I thought, oh maybe you have to get approved or meet some kind of test but no, anyone can start a petition about anything they care about it. So I went and started one, put the link on my post, left the house and when I came home I had 600 signatures!"
She closed the petition after three weeks with a whopping 258,632 signatures and said she made a difference with the USDA.
Article continues below advertisement
On her blog Bettina delivered the good news, " A mere nine days into the petition (when we'd already reached over 200,000 signatures), USDA announced that starting next school year it will offer school districts a choice of beef either with LFTB or without the filler."
Check out Bettina on Anderson Cooper Thursday, March 29th.