Nick Cannon Opens Up About Illness, Has Lupus-Like Autoimmune Disease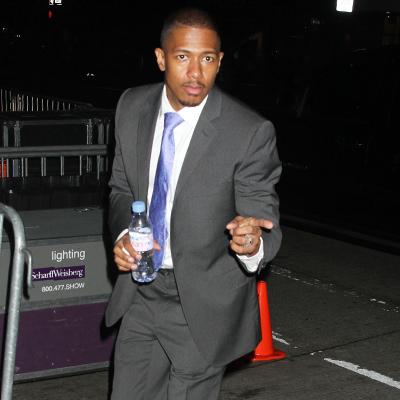 Nick Cannon's health scare is far from over.
The 31-year-old has opened up about his recent hospitalization, telling People that his kidney, blood clot and heart woes are a result of a "lupus-type" autoimmune disorder that he will have to live with for the rest of his life.
As RadarOnline.com previously reported, Mariah Carey's husband was hospitalized at the beginning of the year, for what he described as, "major issues with my kidneys, along with some other stuff" as a result of overworking his body with bad sleep and eating habits.
Article continues below advertisement
Post Baby Beauty! Mariah Carey Flaunts Her Slimmed Down Figure
But, despite his earlier reassurances that he's back to full health it seems he still has a way to go. "They kind of say my autoimmune disease is—like a lupus type of thing, but no one else in my family has it," he told People.
"The blood clot thing was probably the scariest because ... I've known people who have passed away from that. I thought I was getting better, and then that happened, so that kind of came out of nowhere."
Mariah Carey's First Christmas With The Twins!
He added that doctors have told him his condition is, "something I'm going to be living with all my life."
Adding, "I'm just trying to make sure I put my health first."
As previously reported, Cannon recently quit his New York radio show Rollin with Nick Cannon to concentrate on his health issues.
"I guess I can't drive at 200 mph for the whole road trip, Time to put the car in cruise control," he tweeted.