Got Change? GCB's Kristin Chenoweth Does...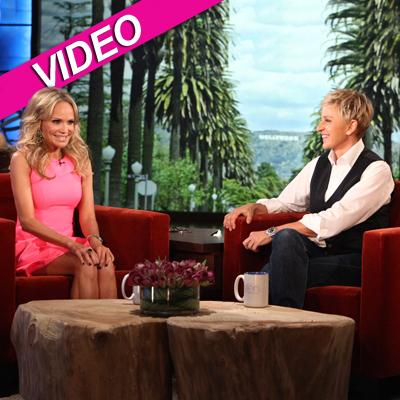 Yes, even stars have their own strange addictions.
Take GCB star Kristin Chenoweth, who tells Ellen DeGeneres she loves quarters and is fixated on collecting as many as possible.
"It's a weird thing: I don't know why I have it," the Oklahoma-born performer said. "This is not a lie. I obsess on saving them. I got to have quarters. I have them in my car. I have jars of quarters. I stash them away. And the minute I get home from a shopping trip or any trip, I put all the quarters away ... I don't know what it is."
Article continues below advertisement
Chenoweth, 43, said the quirk might have been triggered by her earlier days as a starving actor when she needed to do her laundry. She said since it's not an easy task getting change at times -- especially in New York -- she's "been hoarding quarters ever since."
The Broadway beauty said she gets "joy -- and actually a high" by putting a quarter in a meter.
"I have a collection of jars of quarters in New York," she said. "Last week, my best friend e-mailed and asked me, 'What are you doing?' I'm taking a picture of my jar of quarters … what's wrong with me?"
"I don't know," a puzzled Ellen said, to which Chenoweth joked, "I need to seek help."
Watch the video on RadarOnline.com
"It's a safe addiction," Ellen observed. "No one's getting hurt. You like quarters and that's fine. You get a high from putting a quarter in a meter."
But wait, there's more: Chenoweth admitted she not only hoards the quarters, but "cleans them with Purell."
Said Ellen: "You clean the quarters with Purell ... I wish more people would do that with their money: Nobody would be getting sick, touching other people's money."
MORE ON:
The Ellen DeGeneres Show
Article continues below advertisement