Wondering What 'GCB' Is? We've Got The Answer!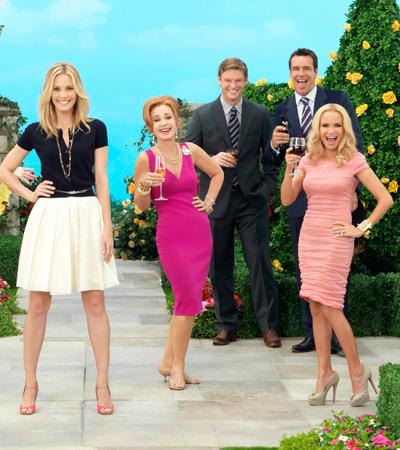 With Desperate Housewives taking its final bow this May, TV fans need to find a new neighborhood for a catty suburban, and humorous, drama. Look no further than the wealthy wilds outside Dallas, where the women of GCB — based on the book Good Christian Bitches by Kim Gatlin — prove that sometimes beauty really is only skin deep.
And if this town was a beehive of gossip before, just wait till one-time mean girl Amanda Vaughn (Leslie Bibb) returns after the death of her Ponzi-scheming husband.
Article continues below advertisement
Amanda has changed her ways, but the girls she left behind — former ugly duckling Carlene (Kristin Chenoweth), insecure Sharon (Jennifer Aspen), glamorous Heather (Marisol Nichols) — won't forgive and forget.
That includes Cricket Caruth-Reilly (Miriam Shor), the powerful real estate agent with the perfect — and secretly gay — husband. "She worked hard to get to this place of power, and she does not care to have that position threatened," Miriam tells Star. "There's something a little frightening about her!"
MORE ON:
Kristin Chenoweth
It's not easy playing a Good Christian Belle (the title was toned down for TV!). In fact, it required some undercover work. "Marisol and I were kind of spying in Dallas and realized that we can't go too far," says Miriam. "We don't want to make our characters in to caricatures, but the truth is way stranger than fiction."
When it's time to get into character, Miriam need only head into hair and makeup. "There are drag queens who take less time to get ready than I do," she jokes. "I've gotten there as early as 4:30 in the morning."
Luckily, that big hair and bigger jewelry serve a purpose: "It's an armor they put on to go out into battle. They're fighting each other for first place."
Premieres Sunday, March 4, at 10PM on ABC