Kim Kardashian's Bed Hopping Is Exposed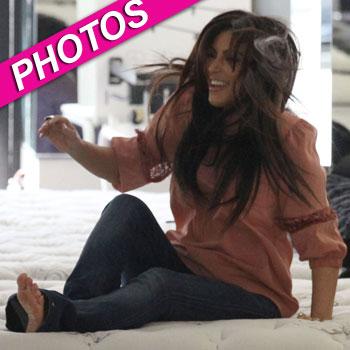 Five months after announcing her split from Kris Humphries, Kim Kardashian apparently is finally ready to replace her marital mattress and was snapped letting loose in a Leeds Mattress store in Los Angeles.
The reality TV star sprung into action as she jumped from bed to bed in an attempt to find the plushest padding.
Kim, who was dressed in a pink blouse and tight blue jeans, went barefoot as her reality TV cameras followed her bouncing up and down through the store.
Article continues below advertisement