John Ramsey Considered Suicide After JonBenét Murder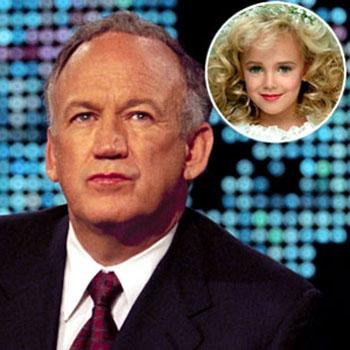 Fifteen years after the shocking murder of his daughter, John Ramsey is speaking out via a new memoir and revealing that he considered suicide after finding JonBenét lifeless body.
"I wanted to escape from the pain," Ramsey told People.
JonBenét was a six-year-old beauty queen when she died. Her father found her lifeless body in the basement of the family's Boulder, Colorado home, and the case quickly gripped the nation.
Article continues below advertisement
Ramsey and his wife Patsy, who died of ovarian cancer in 2006, were the prime targets of the local police, and the couple prepared to go to jail, even signing over custody of their son, Burke, to a relative.
"Patsy joked, 'Can I have stripes that run vertical? Horizontal are going to make me look fat'," he recalled.
Nine years old when his sister was murdered, Burke is now a college grad, and has "has certainly matured as a young man," his father said with pride.