John Mayer Cancels Tour Over Health Crisis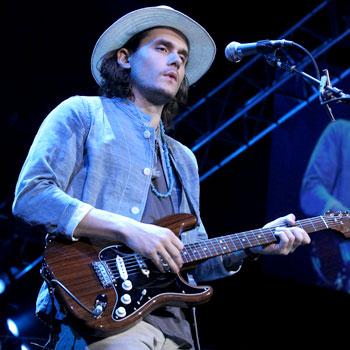 John Mayer has been forced to cancel his Spring 2012 tour after his debilitating throat condition returned.
The popular singer, 34, has announced on his website that he will take an indefinite break from live performances after learning that a granuloma on his vocal chords has grown back.
Mayer, who shares the same throat doctor as Adele, is devastated and admits in a statement that he is "pretty emotionally burnt out at the moment."
Article continues below advertisement
PHOTO: John Mayer Out And About
"During rehearsal on Tuesday, it came to mind that I should see my throat doctor because something didn't feel/sound right," he wrote. "I went in for a visit on Wednesday and a scope of my vocal cords revealed that the granuloma has grown back where it had mostly healed. This is bad news.
"Because of this, I have no choice but to take an indefinite break from live performing. Though there will be a day when all of this will be behind me, it will sideline me for a longer period of time than I care to have you count down."
He adds that his album Born and Raised will be released as scheduled and that he will continue to write because "I don't make a very good anything-other-than-a-muscian."
Mayer - who says surgery is in his future - was scheduled to embark on a 21 city-tour to celebrate the release of the album.
He underwent surgery to remove the granuloma in October 2011.
RELATED STORIES:
2012 Grammy Awards: Adele Goes 6-For-6, Stars Pay Homage To Whitney Houston