Men To Marvel At! The Ten Hottest Hollywood Hunks In Trunks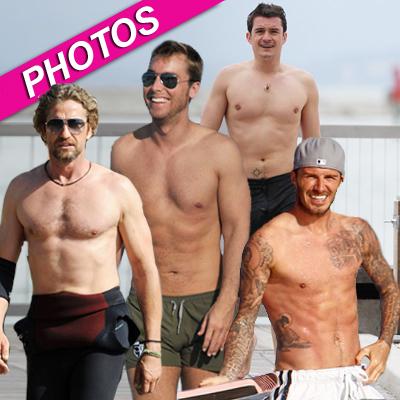 Article continues below advertisement
He may not be everyone's type, but Justin Bieber is one of the most talked-about teen heartthrobs off all times. Recently, the pop sensation stripped down in Hawaii and got sexy on the beach with Selena Gomez.
Does it get any sexier than David Beckham's six-pack? The soccer stud spends much of his time shirtless on the soccer field.
And when it comes to men over 50-years-old, Kevin Bacon has to be one the fittest stars in town. The former Footloose star has such a hot bod, he makes most young Hollywood stars look average.
What other Hollywood hunks look amazing stripped down to their trunks? Find out by clicking here.