Gordon Ramsay Sues Famed Canadian Restaurant For Nearly $3 Million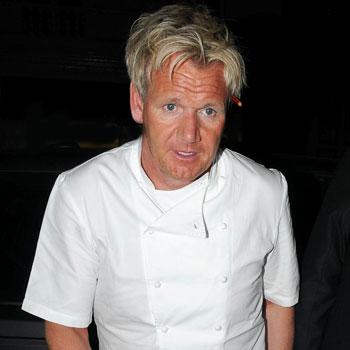 Another day, another lawsuit for Gordon Ramsay who has added to his ever expanding legal battles by suing a well-known Canadian restaurant.
The fiery British chef has slapped his former associate, Danny Lavy at Montreal's Laurier BBQ, with a lawsuit for $2.27 million in lost licensing fees and $503,000 in damages for defamatory comments he says were made about him, reports The Montreal Gazette.
Article continues below advertisement
Lavy canceled his contract with Ramsay in February and changed the name of his eatery from Laurier Gordon Ramsay to The Laurier 1936.
However the foul-mouthed celebrity cook claims Lavy went on to defame him when talking about the split in an article published in The Gazette last month.
According to the lawsuit Lavy told the publication that Ramsay - who claims his role was only to lend his name, image and recipes to the business - was "too busy to come to the restaurant" and didn't understand the owners' vision.
MORE ON:
Celebrity Justice