Gordon Ramsay's Real Kitchen Nightmare: His Mother-In-Law Is Planning To Sue Him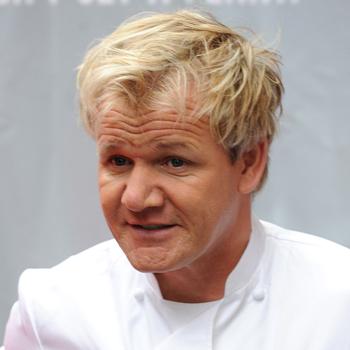 by RadarOnline.com Staff
The unraveling of Gordon Ramsay's personal and professional lives is taking another big step.
His mother-in-law Greta Hutcheson is now planning to sue him in a UK employment bureau, that's the equivalent of filing at action with a state workers comp department in the U.S.
She'll be claiming unlawful termination, unpaid overtime and breach of contract, reports London's Daily Mail. Her son and grandson are also preparing similar actions.
Article continues below advertisement
RadarOnline.com has been chronicling the bizarre and sometimes lurid details of Ramsay's real-life Hell's Kitchen.
It began in 2008 when a woman came forward with detailed claims of a long-term affair with Ramsay, a relationship the chef denied
Ramsay later fired his father-in-law, brother-in-law and nephew from his business. His father-in-law had been the CEO of Gordon Ramsay Holdings Ltd.
He had a million dollars in tax liens filed against him in the U.S. late last year, and he's sold off his restaurants in New York and Los Angeles.