Gordon Ramsay Writes 'Painful' Open Letter To Mother-In-Law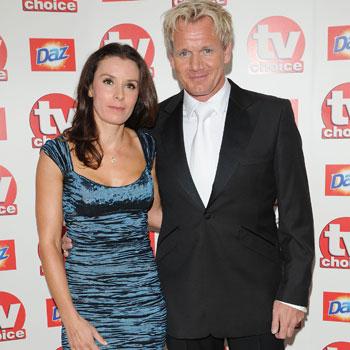 On Hell's Kitchen, viewers regularly watch British celebrity chef Gordon Ramsay roast his contestants on the hit FOX reality show.
But now, he is the one doing the groveling - by publicly begging with his mother-in-law Greta Hutcheson for forgiveness, RadarOnline.com can reveal.
The multi-millionaire chef penned an open letter to his wife Tana Ramsay's mom to try and explain why he fired her husband Chris Hutcheson last month after 12 years in business together.
Article continues below advertisement
In his letter - which was released in the UK London Evening Standard - Ramsay wrote: "This has to be one of the most painful letters I've ever had to write.
"Listening to Tana in floods of tears reading your letter... asking that she stays away from her family is so awfully wrong.
"I'm not expecting a birthday card, but your punishing your daughter and our four children, for all the wrong reasons, it's so sad. She's an amazing woman and you've been a fantastic mum... please don't stop!"
The relationship between Ramsay and his former business partner father-in-law hit rock-bottom a few weeks ago when the 62-year-old said that the chef had turned into "a monster" who sacked him from Gordon Ramsay Holdings "in a public hanging".
Three years ago, the Ramsays were named celebrity family of the year. But the three-Michelin-starred chef has since faced a string of personal and business setbacks.
Article continues below advertisement
Ramsay wrote that Mr. Hutcheson "suggested my mood swings were down to involvement with drugs; my God did that hurt. How dare he ever suggest this on the back of my frustration and dealings with my younger brother and his addiction."
In his letter, Ramsay accused his former chief executive, who remains a major shareholder, of running the business "as a dictator", and claimed that when he told staff his father-in-law was going, "you could see the relief and joy in their faces".
Article continues below advertisement