Fox Goes Back For Seconds With Season Two : Gordon Ramsay's "Masterchef"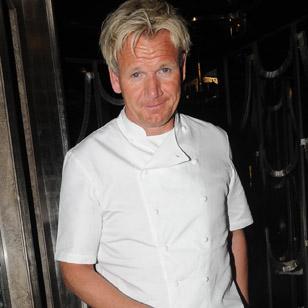 No real surprise here -- FOX has ordered a second season of Gordon Ramsay's 17 millionth culinary competition series, Masterchef.
In the next all-new episode, airing tomorrow, Wednesday, Sept. 8 (8:00-10:00 PM ET/PT) on FOX, the Masterchef judges – Gordon Ramsay, Joe Bastianich and Graham Elliot – force the home cooks to work for their food as they all go fishing and are allowed to use only what they caught to make a delicious meal. At the end of the episode, one more contestant will be sent home. You know how this works.
Article continues below advertisement
The following week on the season finale, airing Wednesday, Sept. 15 (8:00-10:00 PM ET/PT), the remaining four home cooks go head-to-head and battle it out to become America's first-ever Masterchef. The winner will earn the title of America's Best Home Cook, walk away with $250,000 and a cookbook-publishing deal and embark on "a life-changing journey."
For those that believe they are the next Masterchef visit fox.com/masterchef.