Gordon Ramsay Suing Over Hacked Emails About His Hair Transplant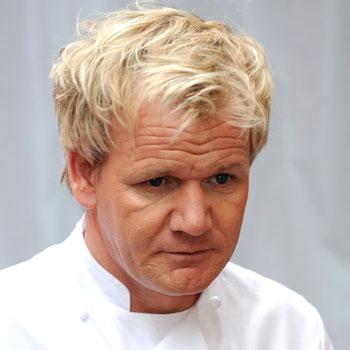 Gordon Ramsay is suing publicist and former London tabloid editor Phil Hall, who the fiery chef claims sold information gleaned from hacked emails to a British newspaper.
The celebrity cook is seeking damages from Hall who he alleges received private information about Ramsay from the chef's former business partner, his father-in-law Christopher Hutcheson.
Last year Ramsay - who recently bought a stunning $7 million Bel Air mansion - was embroiled in a bitter legal battle with Hutcheson who he claimed had unlawfully accessed his email.
Article continues below advertisement
While that dispute was settled when the Kitchen Nightmares host bought him out of his business for about $3 million, the legal ramifications are far from over.
During the hearing in London on Friday, Ramsay's legal team accused Hall of leaking information to the press about a number of things including Ramsay's hair transplant!
Hall is also accused of feeding information to the Daily Mail newspaper about a shark-fishing expedition Ramsay took shortly before appearing on TV deploring the practice.
MORE ON:
hollywood happenings