Hot Body Parts! The 10 Biggest & Most Bangin' Booties In Hollywood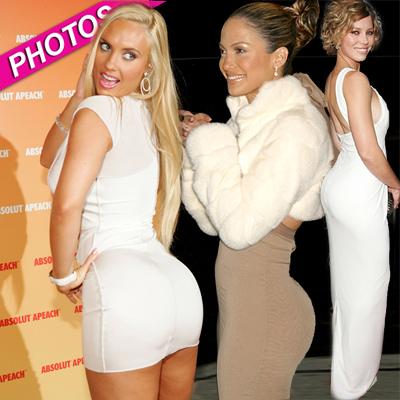 'Baby got back' is an understatement when it comes to these hot Hollywood stars and their awesome assets!
With their divinely sized and shaped derrieres, these sizzling stars steam up the red carpet and the beaches without having to try very hard. RadarOnline.com has photos of the 10 biggest and most bangin' booties in all the land!
Amber Rose and Coco have more in common than their love for rappers! Both the sunbathing beauties love showing off their junk in the trunk in barely-legal dental floss bikinis.
Article continues below advertisement
Hot mama Beyoncé coined, and defines, the term Bootylicious! Mrs. Jay-Z has also been praised for her larger-than-life voice as well as her fantastic butt, and she always knows how to show it off to the max.
When it comes to big screen bombshells, Jessica Biel really brings the best booty to the cinemaplex. The 30-year-old beauty, who recently scored an engagement ring from Justin Timberlake, maximizes her best asset on every red carpet she walks.
From tennis champs to reality stars, what other celebs scored a slot on the bangin' booty list? Find out by clicking here.