Celebrity Apprentice: Donald Trump Fires 2 Celebs After Botched Presentation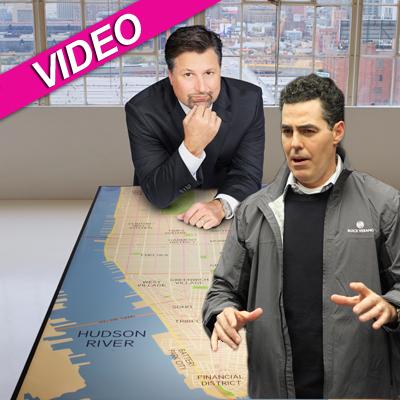 Donald Trump must've been in a bad mood on Sunday's Celebrity Apprentice, as he fired two contestants -- comic Adam Carolla and former racing star Michael Andretti -- following a poor showing in an auto ad-themed task.
The task was to compose a presentation for a vehicle: Carolla was the project manager for the men in their presentation for the Buick's latest luxury SUV, the Verona, and after their team lost, Carolla refused to let The Donald put the heat on any of his teammates.
Article continues below advertisement
"I'm not going to do it: I was project leader, I made the decisions, I made the presentation," the witty Carolla told Trump. "It's not their fault -- this is on me."
Trump was not satisfied with Carolla falling on the sword for his team, telling the men, "Ok, here's what I'm going to do. Go outside, I'm going to fire two people tonight. I don't like doing this, I don't want to do it, but the bottom line is you didn't give me any choice."
MORE ON:
Celebrity Apprentice
Article continues below advertisement
The remaining stars in the running for this year's crown are, in alphabetical order: ex-Miss Universe Dayana Mendoza, singer Clay Aiken, Incredible Hulk star Lou Ferrigno, Wayne's World star Tia Carrere, 80s sensation Debbie Gibson, Real Housewives of New Jersey star Teresa Guidice, 90s late-night host Arsenio Hall, comic Penn Jillette, Lampanelli, Making the Band's Aubrey O'Day, American Choppers' Paul Teutal, Twisted Sister singer Dee Snider, and model Patricia Velasquez.