Whitney Houston's Final Performance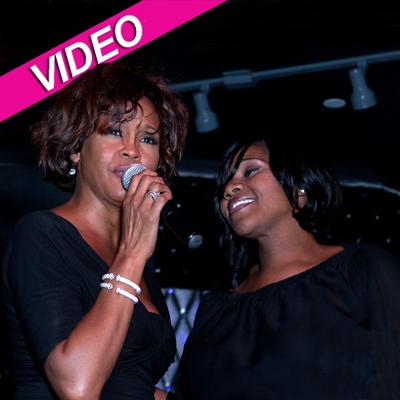 In the wake of Whitney Houston's untimely death Saturday, ABC News caught up with her longtime pal R&B singer Kelly Price, who discussed the legendary singer's final performance at a Hollywood club Thursday night, before the curtain closed on her life at 48.
"We laughed, joked cracked up, sang. I just gave her a hug and while I was talking she said, 'Give me the mic,'" said Price, who sang a duet of Yes, Jesus Loves Me with the iconic singer.
Article continues below advertisement
"It's a much bigger moment than I could have ever imagined," said Price. "The world got a last gift. She left a gift and the last performance it was such a heartfelt moment," she said. "It was a great event."
Price -- regarding the images of Houston leaving the club looking disheveled and sporting cuts -- said Houston was expectedly sweaty after three hours of dancing and "didn't look like she was under the influence of anything."
"She drank champagne and toasted Kelly Price's three Grammy nominations Thursday," Price said in the third person.
Price noted Houston was a loving mom and looked at her daughter Bobbi Kristina as a "piece of heaven."
Since the death, Bobbi Kristina has been hospitalized twice in a 12-hour span at Cedars-Sinai Medical Center in Los Angeles. Her dad Bobby Brown arrived Sunday night in L.A. to be at her side.
Article continues below advertisement