Woof! Canine Commercial For Doritos Wins Virginia Man $1 Million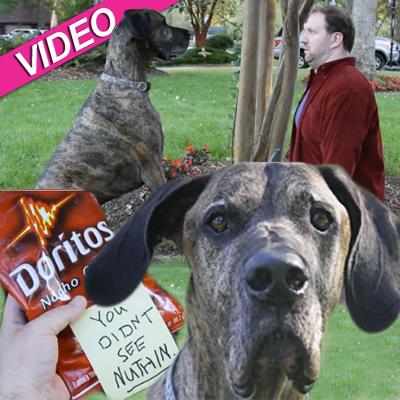 Virginia Beach graphic designer Jonathan Friedman is $1 million richer Monday, after his hilarious Doritos ad titled "Man's Best Friend" -- showing a Great Dane trying to cover up a cat's disappearance, then bribe its owner with tortilla chips -- was voted first in USA Today's annual Super Bowl Ad Meter contest.
"It's pretty incredible," said Friedman, who won the contest with with 8.82 points. A commercial for Volkswagen came in second with 8.73 points, while a spot for Skechers came in third with 8.57 points.
Article continues below advertisement
The dog's owner, Virginia native Betsy DiJulio, joked she "nearly fell down the stairs" when the spot aired on TV, as pet was seen by more than 110 million TV watchers.
Watch the video on RadarOnline.com
Fun fact: the seven-figure spot was made on a $20 budget!