Actress Sean Young Placed Under Citizen's Arrest At Post-Oscar Bash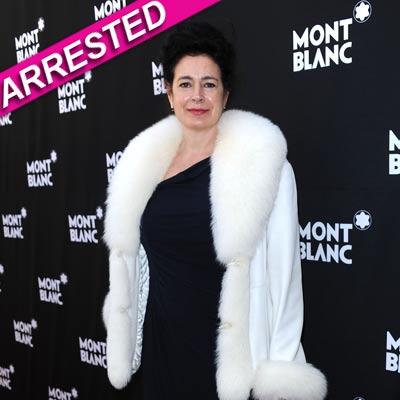 More problems for one-time screen starlet Sean Young, who was placed under citizen's arrest at the official Academy Awards post-party in Los Angeles Sunday night.
The star of Ace Ventura: Pet Detective, according to reports, got into a heated tiff with security guard, reportedly slapping him. Police said Young, 52, was taken into custody at 9:25 pm PT Sunday at the Governor's Ball, in connection with investigation of misdemeanor battery.
Article continues below advertisement
VIDEO: Sean Young Booted Off Skating With The Stars
The Blade Runner star was processed into Hollywood police station and released at 2:55 am PT Monday, according to City News Service.
Did Jennifer Lopez Have A Nip Slip At The Oscars?
Young told a news outlet upon leaving: "I'm OK ... the Academy's lawyer ... recommended that a private person's arrest be made, and I was standing outside ... seeing friends going up to the Governor's Ball. What this really means is that the Academy recommends -- that its lawyers recommend -- that I be carted off to spend four hours at the Hollywood police.