Xena Star Lucy Lawless Arrested In New Zealand Greenpeace Protest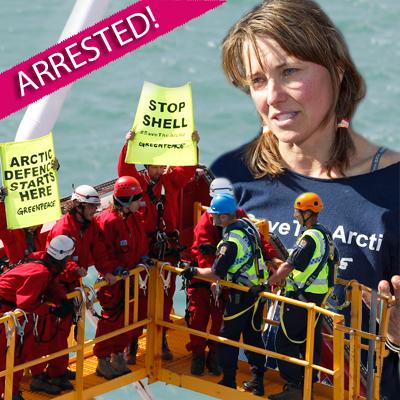 Lucy Lawless has lived up to her name.
The Xena: Warrior Princess star was taken into custody on burglary charges in her native New Zealand Monday after taking part in a Greenpeace New Zealand demonstration.
During the protest, Lawless and five others boarded the Shell-owned ship Noble Discoverer on Friday in hopes of disrupting its course and raising awareness against Arctic oil drilling.
Article continues below advertisement
Spartacus: Blood and Sand Star Andy Whitfield Dies At 39
"This chapter has ended, but the story of the battle to save the Arctic has just begun," the Spartacus: Vengeance actor said in a statement following her arrest, according to the New Zealand Herald.
Beauty Queens Turned Actresses
The 43-year-old made reference to an earlier effort to thwart the gas company via an e-mail campaign, in which 133,000 Greenpeace supporters sent e-mails simultaneously to overload its system.
"Seven of us climbed up that drillship to stop Arctic drilling, but 133,000 of us came down," Lawless said.
Lawless told the AP Friday, "I've got three kids. My sole biological reason for being on this planet is to ensure that they can flourish, and they can't do that in a filthy, degraded environment. We need to stand up while we still can."
The Noble Discoverer will leave within a few days, Shell spokeswoman Shona Geary told the AP.